August was a hectic month for the VOCA-UK TEAM, with our first event suddenly being produced as well as working on another online performance. So the question you're probably wondering is, how did we pull this off so quickly?
The beginning
Someone I know messaged me one night after work saying they found an interesting looking convention called RakuCon they had just heard of. It looked interesting, so I applied to see what would happen. We got an email shortly from the convention staff (who just so happened to receive the application whilst on the train!) and we got accepted in. It was their first convention too!
Preparation
At this point, we didn't have any equipment, like at all. So the rest of the week was spent searching for material (which was difficult to get in large sizes), and doing various experimentations until we got everything perfected. Our last order came in on the morning it was that late. Fortunately, we had the animation parts all figured out in advance from our work on the 2023 concert coming soon.
The day
Once we got there, everything went surprisingly smoothly! Special thanks to the convention staff who dealt with the pain of getting the tripods to not fall over, my roadie Dea for helping setup things and research, and Aluco for transporting everything to the venue. We managed to fill the entire room, even though it was quite hot! (door couldn't be opened due to the wind blowing the screen about)
Below are some pictures of the concert! ❤️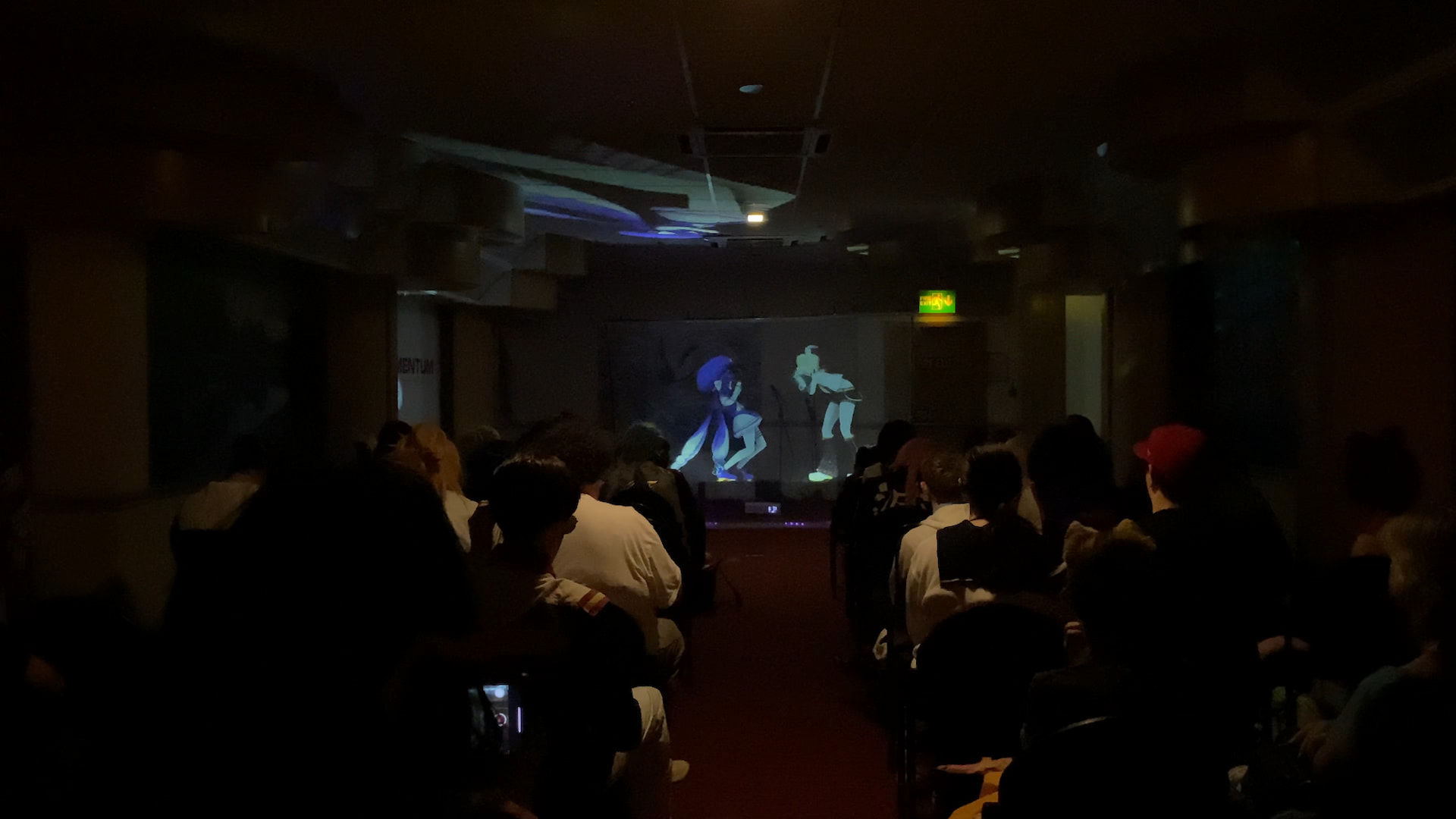 You can watch the whole thing on YouTube here: https://www.youtube.com/watch?v=HBDDCn-pwW8
For 2023, we plan to go much larger than what we whipped up in 6 days. This event was very helpful in telling us what works well and what doesn't (ideas the team is talking about include larger speakers and dancing room, as well as a larger ceiling to minimise the characters appearing on it).